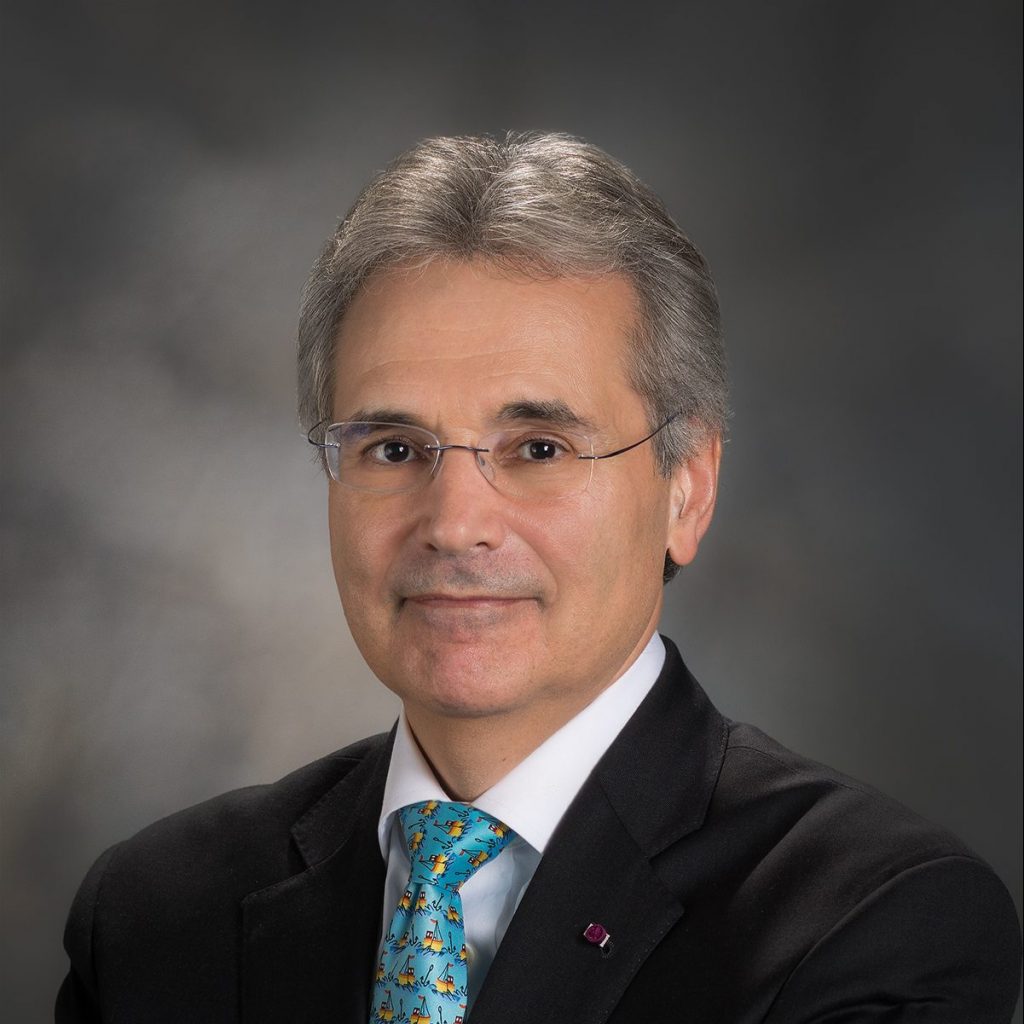 Ronald DePinho, M.D.
Past President and Professor, MD Anderson Cancer Center, University of Texas
Ron DePinho is internationally recognized for basic and translational research in cancer, aging, and age-associated degenerative disorders. His research has yielded better methods of early cancer detection, improved cancer patient care, and new cancer drug development. His scientific contributions include demonstrating that cancer risk rates increase with age. He became the president of The University of Texas MD Anderson Cancer Center in Houston in 2011, and stepped down from that position in 2017 to return to research.
Born the Bronx, DePinho did his medical training at the Albert Einstein College of medicine. Prior to joining MD Anderson, DePinho spent fourteen years at the Dana-Farber Cancer Institute and Harvard Medical School in Boston. He is a member of the National Academy of Medicine (formerly known as the Institute of Medicine) and the National Academy of Sciences.