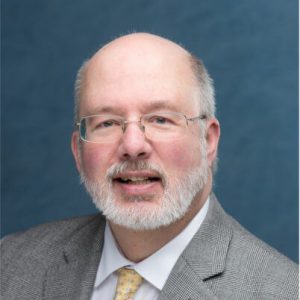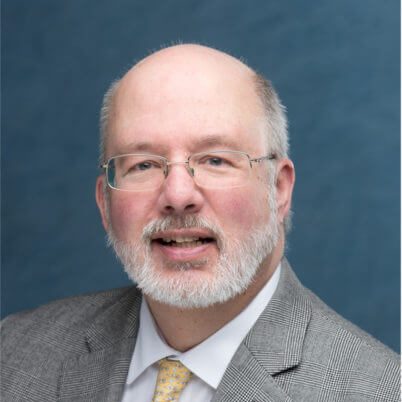 December 9, 2019 – ACT for NIH President Pat White today announced that he will be stepping down from leading the NIH advocacy organization effective January 1, 2020 and longtime NIH policy expert Richard Turman will take his place. "I've had a great run and am delighted that my longtime friend and colleague Richard Turman will now lead A4N," White said.
ACT for NIH Founder and Chairman Jed Manocherian praised White's leadership and welcomed Turman to A4N. "NIH congressional champions Senator Roy Blunt (R-MO), Senator Patty Murray (D-WA), Congresswoman Rosa DeLauro (D-CT) and Congressman Tom Cole (R-OK), understand the enormous power of science to ease human suffering, and have demonstrated extraordinary commitment to NIH with the fourth year in a row of multi-billion-dollar NIH budget increases," said Manocherian. "NIH's budget has grown by nearly 30 percent over the past four appropriations cycles. Because of their compassionate resolve to conquer illness, millions across the globe will be spared from the ravages of disease," he continued.
The singular mission of Advancing Cures Today for NIH is to restore and then double the NIH budget. No federal expenditure has a better return on investment and does more to drive our economy, drive down entitlement costs, and save lives. The returns on NIH investment are immeasurable and soaring. The cost is billions, the return is trillions, and it is priceless to patients and their families anxiously awaiting cures.
Manocherian also stated that "In 2014, I came to the realization that Pat White, who at the time was working for the Director of NIH, Dr. Francis Collins, was the one person in Washington who could lead our new effort. Pat has earned the trust and respect of everyone he works with including members of Congress, their staff, and the research advocacy community. Pat's policy expertise and political savvy are second to none, and our efforts would not have been successful without his invaluable guidance and leadership. His capabilities are only surpassed by his compassion, and I am proud to call him my friend."
"I am delighted that Richard Turman has agreed to now lead our efforts as President of ACT for NIH," Manocherian continued. "He has the passion, policy expertise, and strategic acumen to lead our important efforts, and joins ACT for NIH as the next phase of a distinguished career in public service, which has included significant funding and policy advocacy on behalf of the National Institutes of Health."
Turman worked on more than a decade of NIH budgets while at the Office of Management and Budget, advocated for the completion of NIH's doubling while leading Federal Relations activities at the Association of American Universities, and led the NIH budget office, helping NIH make the case for continued investments in life-saving research. He has also held significant executive positions, serving as the HHS budget director, the HHS Principal Deputy Assistant Secretary for Financial Resources, the Deputy Director of FDA's Center for Tobacco Products, and currently as the Chief Operating Officer at the People-Centered Research Foundation.
"I'm deeply grateful for the opportunity to again advocate for funding the world's pre-eminent source of research to improve human health and look forward to working with Jed, the research advocacy community, and Congress on our shared mission to ACT for NIH," said Turman "I'm passionate about the importance of investing in NIH, thereby helping improve human health," he concluded.